A little about High-Hats.com
We at High-Hats.com are all about having fun. Because that's how the company started! The owner was at work as a budtender and was thinking about flair. A couple days later he came in and put a mini bong on his work cap and the questions came pouring in about where to get one. So it began! He then started to come up with different things to accent and display our recreational lifestyle and help us flex it!!
                Thanks for visiting!!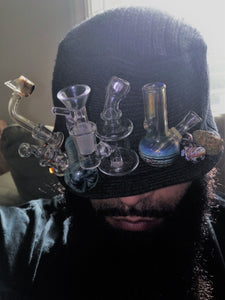 High-Hats.com
Our mission here at High-Hats.com is to have fun and express your recreational lifestyle! Enjoy and live your life to the fullest!11
      High-Hats.com